We can exclusively reveal that we now have a Mohawk that can jump higher than Ash.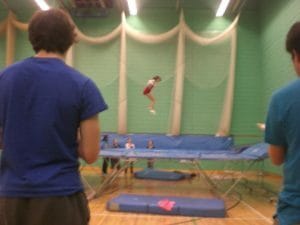 Natalie Frances is a committee member of the trampolining society. This means that we can legitimately complain to her next time we are delayed at Sunday training. All blame must be attatched to Natalie and it is definately all her fault personally. That said it is a credit to the Mohawks scouting network that we were able to poach Natalie away at the peak (no pun intended) of her success. We believe that university sport is the perfect trialing ground for ultimate, we are the most successful team after all.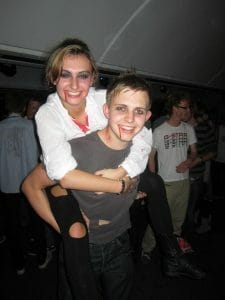 Natalie's Mohawk boyfriend Wham introduced her to the sport last year. Natalie has certainly made an immediate impact on the Mohawks being, among other things the only fresher Squaw to go to Open Indoor Regionals. Rapidly becoming a familiar face at tournaments and socials, it is a shame that she found ultimate late in her student life. She is surely destined to a future in ultimate at club level for years to come. However we are forced to reveal that this is yet another example of a Mohawk to have never done a three pint challenge. Although Natalie's integral status as 'designated driver' at tournaments perhaps excuses this oversight.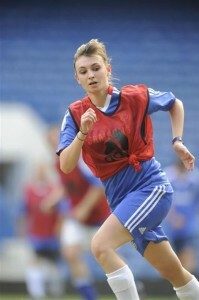 One of those sensible people that have a plan for life we understand Natalie is training to be a Maths teacher. Working at a school in Brighton she will soon qualify and be let loose on the white board all by herself. Unconfirmed reports have suggested that Natalie does actually have eyes in the back of her head, those kids better watch out!
However this career may have to be put on hold after rumours that Chelsea FC have been sniffing around. With Chelsea worried about finishing outside of the top four it is rumoured that a large transfer fee may just prise Natalie out of the Mohawks only months after she joined. Roman Abramovich is on record as saying 'I will pay anything, she can't be worse than Torres'.